A middle-aged man was found dead in a restroom inside a Ruth Chris' Steakhouse. The cause of death was believed to be a drug overdose. If this seems surprising, then sample this quick Google search: "Found dead in restaurant restrooms."  This unordinary search yields eleven full pages of news articles listing dead body after dead body. Since addicts never know when an overdose is going to occur, assuming they intentionally convert restaurant restrooms into temporary mausoleums would a little far-fetched. So, what is it about public restrooms located in restaurants that addicts find so attractive? They're unlocked.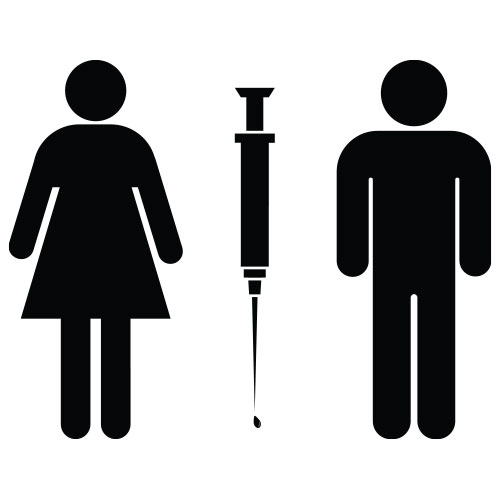 Recent Trends
Just a few short years ago, this Google search would have never yielded so many pages of grim news. Experts believe the increase in public restroom drug overdoses can be explained quite easily: the opioid epidemic has become so far-reaching that it has grabbed a hold into every economic class, including those who frequent restaurants. Yes, many of the deaths occurring in public restrooms from drug overdoses are victims who are homeless and strung-out. But more and more of these victims are upper middle class, some even wealthy.
Yet, regardless of the economic class of the victims, restaurants are left holding the bag every time this occurs. It is typically the names of the respective restaurants listed in the headlines, and the thought of using a restroom at a favorite restaurant shortly after a dead body was found there isn't very appetizing for restaurant patrons. What are restaurants to do? How can restaurants prevent this type of tragedy from occurring? After all, restaurants are family-oriented places designed to serve delicacies, not death.
As with most restaurant issues, the answer lies with Loss Prevention department.
Control Access, Control Tragedy
Controlling access to restrooms has never been something restaurateurs have wanted to do. It has always been viewed as an inconvenience to patrons. But like everything else, times have changed. There are solutions on the market now that are friendlier than a simple lock and key. Perhaps a restaurant only wants open access to restrooms during certain hours. There is no fool-proof way to prevent any particular restaurant from falling victim to "brand damage-by-death," but reducing the risk is the best course of action. Like shoplifters seeking an easy mark, drug addicts also seek the path of least resistance when looking for a restroom in which to ingest their drugs.
It stands to reason that any restaurant who chooses to take back control of their restrooms will not be a restaurant frequented by drug users.
About Amphion
Amphion is a security integrator delivering unmatched service to national restaurant and retail customers across the country. Specializing in loss prevention and security products and services, they are the one-stop-shop to safeguard your business assets.
Amphion manufactures and supplies the highest quality security products available on the market today! Access Control Systems (SFIC keying systems, InstaKey, Biometrics and Aiphone), SOLINK ANALYTICS, CCTV, NVR's, DVR's, Custom Safes (Amsec, Fire King, Tidel, Gunnebo Cash Recycler Systems), Safe Locks (ESL, Securam, LPlocks), Counterfeit Detectors, Exit Control door hardware (Detex, Alarm Lock, Code Locks), and much more.
With its nationally renowned technical support task force, Amphion provides certified technicians on-site within four hours, 7-days a week, 365 days a year. With a California-based, live 24-hour, technical support team and a comprehensive service management model, no one stands behind their products and services like Amphion.
To contact Amphion, call (800) 520-2677, or visit Amphion.biz.
Posted on