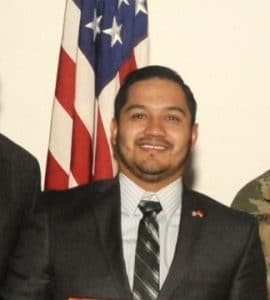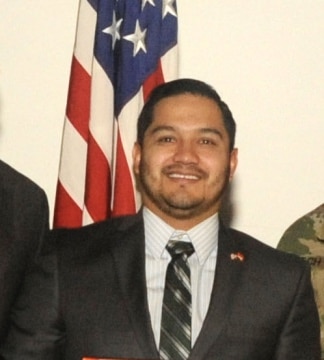 When it comes time for Amphion's Project Manager Jacob Serbantez to prioritize his work load, he goes for what is hard first. "Difficult tasks take the most amount of time," says Jacob. He also knows that challenges can derail a great customer experience, and going above and beyond not only helps meet clients' expectations, but holds opportunities for learning and growth.
"I ran a project where we installed an access control system in three different buildings. Two were next to each other in San Diego, and the third was in Denver," recalls Jacob. "The whole system was linked together and controlled remotely." Directly assisting with the install taught Jacob more about access control, installation, and systems management. Skills he now relies on to manage national accounts and bridge the gaps between Amphion's Service Department and Integrated Systems Division. "Having first-hand knowledge is important to get everyone on the same page and understand what kind of labor goes into all kinds of service calls."
Jacob joined Amphion, a national loss prevention and security product and services company for restaurants and retail, the day after he was discharged from the Marine Corps in 2013. "I wasn't ready for college yet," says Jacob. "At 19, I left for the Marine Corps and served for 8 years, mostly in an infantry Battalion, 2nd Battalion 1st Marines."
Jacob was deployed three times including Iraq and Afghanistan. He claims that the Marines taught him a lot about self-responsibility and leadership, but perhaps these lessons go deeper. Jacob's mother made sure that he would be able to take care of himself, teaching him how to sew, cook, and take care of himself at home and at school. His father showed him how to use his hands and often encouraged him to try to fix things himself before reaching out for help. "I have learned not to be afraid of trying new things and failing," says Jacob. "But it is also important to know when to ask for help."
Jacob wants Amphion's customers to see that he is dedicated to making sure they receive the best service possible. "This is how I can help expand the company," says Jacob. "My parents always taught me to adapt to people." Finding common interests and ways to connect with clients and coworkers to relate on a personal level is important. Keeping things light and funny builds a working, supportive team.
Outside of work, Jacob is now helping his own daughter embrace these life lessons. "She is my main motivation. To always keep learning."
Posted on